EU Local Delivery | Mudi (GL-E750) EP06-E Version
*Germany FREE SHIPPING
Bulk order please contact cs@gl-inet.com for quote.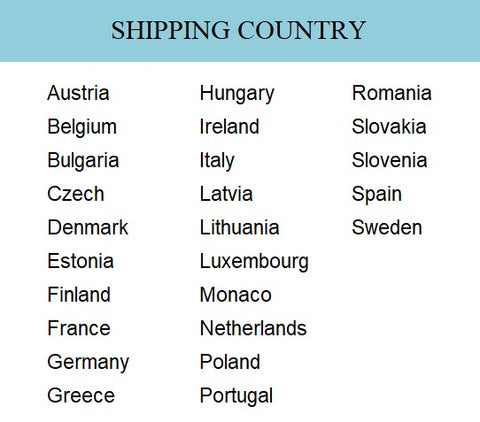 The Mudi in this link is only available for the countries listed above. If your country is not on the list, please purchase the Mudi EP06-E HERE.
- VAT included
- Fast delivery (Shipping from Germany)
*If customers not from upon countries place the order by mistake, we would ask for the balance or cancellation.
 Meet Mudi, the best portable 4G LTE privacy router for business and travel. It won the CES 2020 Innovation Awards in the Cybersecurity and Personal Privacy product category. It is also one of our Kickstarter project, which is 100% funded in 8 hours! It comes with dual-band WiFi with speeds of 300Mbps (2.4GHz) + 433Mbps (5GHz). It is the perfect travel router that supports 30+ VPN service providers. It will be your best travel buddy because of its lightweight (285g) and durable (max. 8 hours working duration) design.

INSTRUCTION: >Go to First Time Setup

Product Description
• 4G LTE Smart Router: Transfer 4G LTE signal to WiFi, 300Mbps (2.4GHz) + 433Mbps (5GHz) combined WiFi speed.
• Open Source & Programmable: OpenWrt pre-installed, extremely extendable in functions.
• Compact & Durable: 145*77.5*23.5mm compact size and super lightweight (285g), max. 8 hours long working duration makes it perfect for your nice travel mate.
• Security & Privacy: OpenVPN & WireGuard pre-installed, compatible with 30+ VPN service providers. Tor Supported.
• Large Storage & Extensibility: DDR2 128MB RAM, 16MB NOR Flash, 128MB NAND Flash, max.128GB MicroSD, USB 2.0 port.

Specifications
• WiFi Speed: 300Mbps (2.4GHz) + 433Mbps (5GHz)
• CPU: QCA9531, @650MHz SoC
• Memory/Storage: DDR2 128MB/FLASH 16MB + 128MB
• USB Ports: USB 2.0
• LED: 0.96in OLED Display
• Battery: Rechargeable 7000mAh Battery
• Weight: 285g

Package Content
• Mudi (GL-E750) (1-year Warranty)
• USB-C to USB-C cable
• USB-C to USB-A cable
• USB-C port replicator
• Ethernet cable
• User manual
• Power adapter (with a EU+UK plug)
• Pouch Bag 
For back up of USB-C Port Replicator, pelase purcahse HERE.